AQUA VENDO is a modern company specializing in introduction of new brands and products to the market. Our team of young, and at the same time experienced professionals, is able to assess It is a sheer pleasure to co-operate with usprecisely market conditions in view of current economic situation, as well as economic potential of a new project, in order to satisfy, meeting new trends, requirements of our consumers.
We do our best to be an outstanding company, therefore we constantly expand our network of contacts and business options. Using the knowledge gained from previous business activities, we intensely develop our operations.
Currently, our offer includes products for the yacht industry; we are a sales agent of two Italian brands: Aemme Colori and Silva Vernici. We have introduced their products to the market and we are selling them successfully. We are the exclusive sales agents for Central
and Eastern Europe of a New Zealand company Ultralon, a leading manufacturer of marine deck and footwear foams. Moreover, we also distribute Sika products – glues and sealants, and Acmos products – release agents.
Additionally, our ample office and warehouse facilities enable us to develop even further.
We continue looking for partners to cooperate with so if you need a distributor, you have just found one! We can satisfy all your needs.
You can rely on AQUAVENDO's experience – achieve Your success with us.
Cooperation with us is sheer pleasure.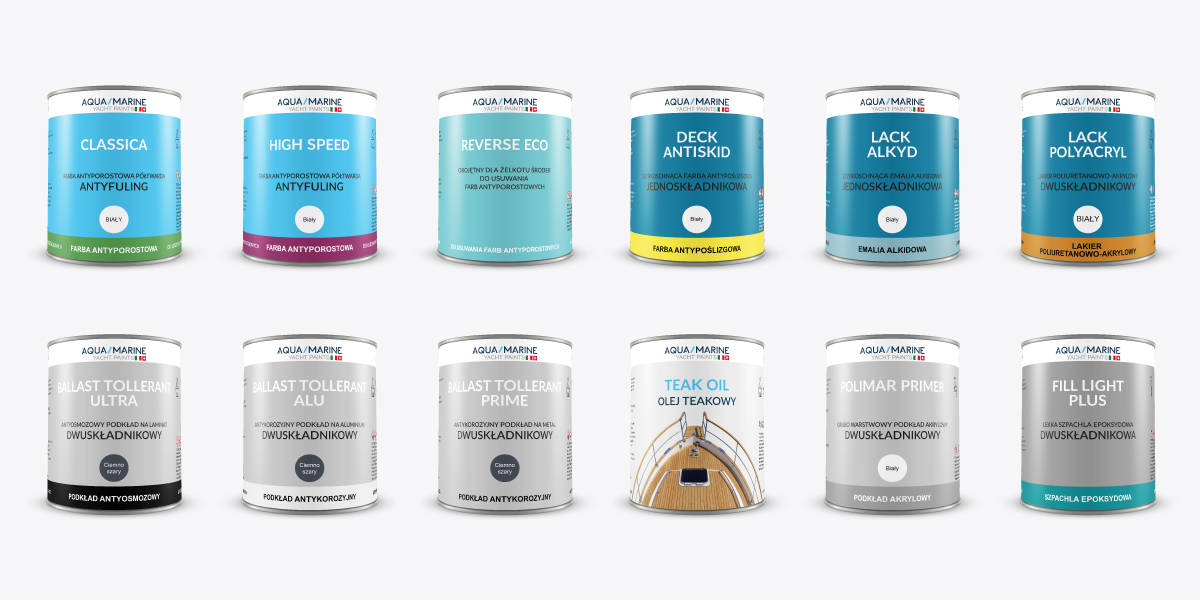 The owners of company are sailors; all their business activities are related to the construction of yachts and boats. Having great experience in this area, they decided to expand their operation by selling marine industry products. Initially, they sold only yacht paints, however, with time the company's offer has been expanding.
AQUA MARINE brand offers top-quality products developed and custom-made as required by our company.
The most popular products are:
– Antifouling paints
– Primers
– Epoxy fillers
– Enamel paints
All our products are offered in two variants: for individual clients and for professionals – in larger packages.
Apart from yachting-dedicated products we also offer a vast range of paints for other branches of industry.
For more information go to multifarby.pl
Anything that is connected with yachts and boats is interesting for us. That is why we expand the range of products available via our company each year.
See more details on our products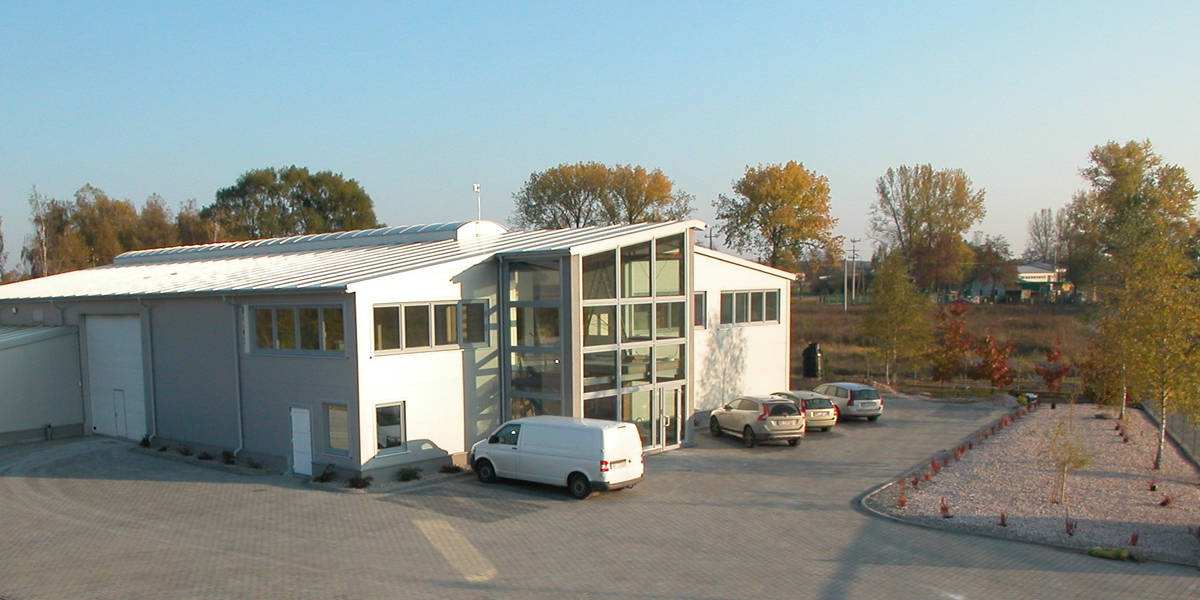 Intelligent, specialized solutions for tenants and investors.
Warehouses. Industrial and warehouse facilities. Properties adjacent to railway terminals, harbors and rivers. Buildings situated in the center of Your production and distribution network are of vital importance to the business. Therefore, You need a partner with good business connections, experience and knowledge, owing to which Your property will not only support your business but also it will constitute its added value.
The Company owns the following properties which we invite you to rent:
– In the vicinity of Warsaw – 40 km to the south of Warsaw, in a convenient location, next to the National Road no. 50 – we have 1,5 hectares of developed and fenced property with a modern, heated and well ventilated facility of approximately 2000 m2 with full social and office back-up facilities. The building may be used as a warehouse. The whole property and the building is monitored.
– In the vicinity of Łódź – warehouse facility of 330m2, situated just next to the route no. 14, between Łódź and Łowicz. The facility is heated, equipped with own ventilation system and attended. There is a possibility to use the adjacent yard.
– Elbląg – industrial property of 7 hectares, located in the Warmińsko-Mazurska Special Economic Zone, situated in the close vicinity of the harbour in Elbląg and the Elbląski channel. An ideal place for reloading purposes in case you service the traffic of Kaliningrad District.
– Jeziorsko Lagoon – property of approximately 2000m2 adjacent to Jeziorsko water reservoir, with the coastline being a part of the parcel. The property is developed, ideal for touristic and leisure purposes.
We are able to adapt each of the above mentioned properties and facilities to the needs of our customers. Having good financial background and specialized personnel we can build a facility that will meet Your requirements.
Please feel invited to start co-operation. AQUAVENDO Sp z o. o.
ul.Łódzka 15
95-015 Głowno, Poland
+48 794 731 825
biuro@aquavendo.com